Last Update in 18 July 2022.
Various Gaming Masterpieces
a.k.a. Video-Game Music Arrange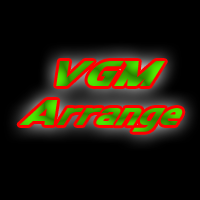 Here you will find all the MP3 arrangements made based on some video-game tunes.
Pure grabbed 8-bit and 16-bit music files and arranged to sound like real-quality audio.
» means: One of the Best.
Click here to go to the PROTOTYPES section
---
---
Copyright © 2006-2022, MixWaves. All Rights Reserved.
^ Go To Top ^