Last Update in 18 July 2022.
Fairy
Album Info | Download | Detailed Info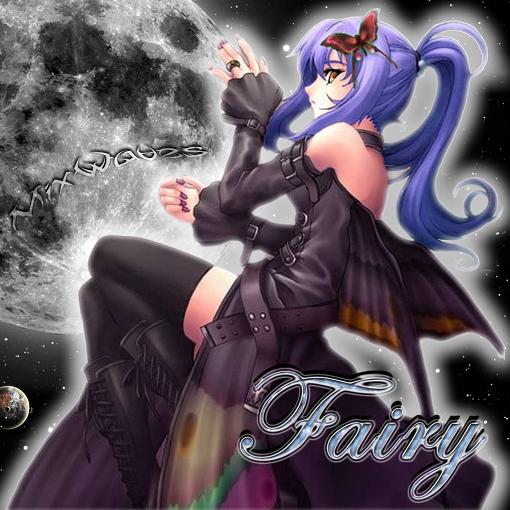 The first album created by MDashK.
Started in 2005 with the track N-14, the album has grown considerably until it's end in 2013.
Special thanks to Zeru for his Bonus Track contribution for the album (Track 19. OutGone).
A very BIG special thanks to NiXx. You made the cover awesome. ;)
This album is COMPLETE and FINISHED. Here, you will find all the MP3 tracks, covers and information of the album for download.
The Fairy Prototypes are EXCLUSIVE to MP3 only. They are NOT featured in the main album.
Click HERE to go to the Fairy :: Prototype section
---
Fairy
~~~~~~~~~~~~~~~~~~~~~~~~~~~~~

Catalog No.: MXWVS-00001
Composed by: MDashK
Published by: MixWaves
Classification: Original
Creation Date: Between 2005 and 2013
Released Date: 15, Apr. 2013
Release Type: Official Release
Release Price: FREE
Media Format: 1CD
Official Site: http://www.mixwaves.net

Total of: 24 Tracks
Total Time: 67m:40s


~~ Tracklist ~~

01. N-14
02. M-18
03. Destiny
04. Dash
05. StarSky
06. Violence
07. Sadness
08. ALIENS
09. SlowBass
10. Groove
11. EuroTrance
12. Raging Streets
13. Techever
14. Beats
15. Time
16. Ways
17. Fairy
18. MBR
19. OutGone (Bonus Track)
20. Collapse
21. The Dream
22. Xmas Blast
23. Dra-Cas-cu-tle-la
24. Change of Times

This album is in Single Track Mode. This means that you'll have to download each track individually.
Bitrate of MP3 files is: Between 128Kbps and 320Kbps
Filesize: Between 1MB and 8MB
---
Copyright © 2006-2022, MixWaves. All Rights Reserved.
^ Go To Top ^